Big hearts create small treasures at Ori-Aid


---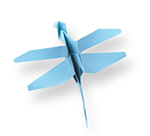 Sophia Ear remembers folding a perfectly puffed little paper star at her Grade 4 desk in Prairie Waters Elementary School in Chestermere, having finished her work earlier than the other students. Her origami-style star-making had become an irresistible habit, cinched when the teacher nicknamed her Star Girl.
More than 10 years later, after her cousin had introduced her to origami, Star Girl continues her quest to fashion paper into some kind of breathtaking form — only now she's the president of University of Calgary Ori-Aid, a club that attracted more than 300 students this past year to the Japanese art of paper folding.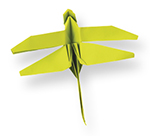 "I'm rebuilding it by pieces; it's kind of broke, so I'm stacking it up to get the shape," explains Ear, a BComm student, to club newcomers and first-year BSc Eng students Susan Guo and Lisa Tan. Ear is putting a pre-made, but broken origami purple and white panda back together so they can see how it's done.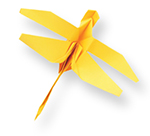 The small conference room is filled with chattering students taking their best shot at making 3-D origami swans, dragon boats, rabbits, carrots, Hello Kitty characters and more. Just one sheet of paper yields 32 small triangles, carefully arranged into models that can take anywhere from two to 10 hours to put together.
Ori-Aid is more than five years old and has continued to grow, started by a group of friends with a shared in interest in origami, says Ear. The club donates funds to charity by selling member-made origami art (hence the name, Ori-Aid). It raised more than $4,000 last year and plans to donate more this year. Traditionally, the Heart and Stroke Foundation is a recipient, with a big fundraiser every Valentine's Day.
While the origami art that club members create is usually small-scale, the club helps students facilitate big personal changes.
"I joined it because I wanted to change myself from being so reserved," says Ear. "I wanted to meet new people and put myself out there. I wanted to help others. The club has helped me do all of this and more."
U
---