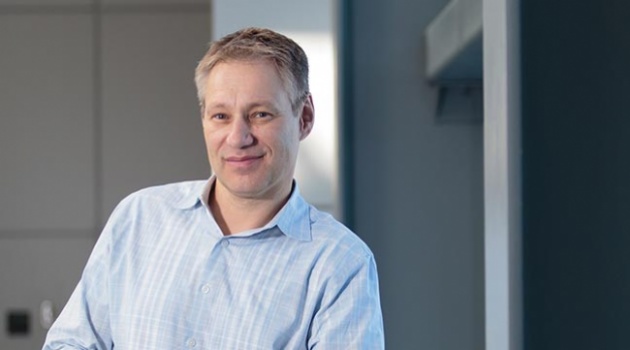 Picturing New Ways to Treat Diseases

---
In 1970, the U.S. Surgeon-General said it was "time to close the book" on infectious diseases and declare the war won — thanks to antibiotics that killed harmful bacteria.
"The problem is, all these microbes have since developed resistance to antibiotics," says University of Calgary medical researcher and immunologist Dr. Paul Kubes, PhD.
"There are patients now who are dying of these infections (such as sepsis, a bacterial blood infection) because they can no longer be treated with antibiotics," says Kubes, a professor in the Faculty of Medicine and founding director of the Snyder Institute for Chronic Diseases."We've got to find new clever ways of regulating or preventing harmful microbes from killing people. It's not going to be antibiotics. It has got to be something cleverer than that."
However, thanks to powerful imaging microscopes built by Kubes and his team, scientists now can peer deep inside the living body and study how harmful bacteria do their damage — and how the immune system fights them.
Kubes clicks up a video showing a lung; clearly visible are bacteria adhering to the blood vessels and immune system white cells called neutrophils 'on patrol' through the organ.
Suddenly, a neutrophil leaps and seizes a bacterium and eats it: the immune response system in action, in real time.
"If we can find the right antibodies to bind to the bacteria — so all the neutrophils can see and kill them — we'll be able to eradicate diseases like sepsis, hepatitis and cancers," by helping the immune system and without depending on antibiotics, Kubes says.
Even when there is no bacterial infection, our immune system engages in battle, sometimes resulting in inappropriate inflammation.
In the brain, for example, inflammation from a stroke could prove life threatening. For people who've had knee surgery, which includes Kubes, chronic inflammation interferes with healing and long-term joint flexibility.
"If we could find ways to dampen this type of immune response and profound inflammation, imagine how many people we could help," he says.
In 1988, as a young graduate, Kubes had received a post-doctoral fellowship and was set to go to England to work with a renowned Nobel Prize winner.
Then he happened to attend a lecture by D. Neil Granger, a researcher from Louisiana State University, who said that he was going to look inside the body and "image" the immune system."Until we developed these powerful imaging technologies, we really didn't know what was going on with the immune system inside the body. We were guessing. But with this imaging, seeing is believing."
"So, at the last minute, I decided to go work with this young whippersnapper," Kubes says. "He taught me not to be afraid of new technology."
Since joining the University of Calgary in 1991, Kubes has built the research effort here on immunology and inflammation from two people into the 100-person, internationally recognized Snyder Institute.
His many awards include being named the 2011 Canada's Health Researcher of the Year by the Canadian Institutes of Health Research, for his work in examining the role white blood cells play in preventing and reversing sepsis.
"I think I'm very, very focused," he replies when asked what motivates him. "When I like something and find it interesting, I will do everything I can to try to do the best I can."
Kubes recalls watching with his children the movie Armageddon, where Bruce Willis has to land on a massive asteroid and blow it up before it destroys Earth.
"My kids asked me if I would do that. And I told them I try to do that every day... being able to make a discovery that's going to change the way we treat diseases is really what's driving me and members of our institute."