All About Alumni

Vern Kimball, President of UCalgary's Alumni Association
---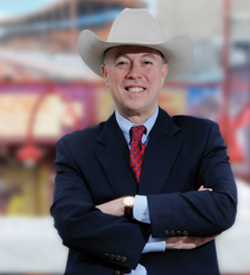 I'm pleased to report the Alumni Association and the University of Calgary have agreed to a Memorandum of Understanding on a UCalgary Alumni Association Charter and a set of Association Board Bylaws.
These documents provide the framework for building engagement with the more than 160,000 UCalgary alumni in 160 countries.
(Visit ucalgary.ca/alumni to see these governing documents).
The engagement framework provides for the Alumni Association to:
recruit accomplished alumni to serve on UCalgary committees, including the Board of Governors and Senate;
recognize outstanding alumni;
connect alumni with the university through involvement in research projects, community projects and other activities like mentoring current students and recent graduates;
provide alumni with information about and access to many of the activities on campus; and
support the university's fundraising goals.
The Alumni Association's Nominating and University Appointments Committee, led by Sarah Akierman, BA'09, BSc'09, MSc'15, and Judy Johnson, BA'77, BN'79, MN'83, is currently recruiting alumni to serve in various leadership positions (please volunteer through ucalgary.ca/alumni/volunteer).
You'll see the work of the Alumni Association's Recognition Committee, led by Lawrence Bailey, BA'04, and Bonnie MacRae-Kilb, BPE'83, in this year's Arch Awards Winners.
And the Community Engagement Committee, led by Rob Allen, BComm'82, and John Hickie, MD'91, is ramping up its activity in support of the university's 50th anniversary.
We have appreciated hearing that you have noticed the alumni team's efforts to increase invitations to campus lectures, celebrations and community events. This curatorial effort will continue to grow and is promoted at ucalgary.ca/alumni.
And, finally, in November you will see a new approach to connecting alumni. Working with alumni leaders, regional communities and the Haskayne School of Business, we will use LinkedIn to invite alumni to network with each other in online community sites and to take part in facilitated sessions with faculty or other alumni.
As the university approaches the mid-century mark, our 160,000-plus alumni are making significant contributions both on and off campus. U
— Vern Kimball, President of UCalgary's Alumni Association
---