The future success of most urban centres is largely reliant on those who plan, design and manage the shared spaces and functions of their city. Design has, therefore, become an increasingly fundamental tool in all levels of public and private development. For cities, design is at their very core and is utilized in business, with citizens, as well as in government, to make cities more attractive, more liveable and more efficient.
---
DALLAS
Craig Kolstad, MArch'07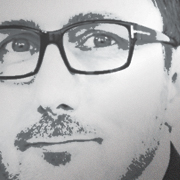 Now a design director with Gensler — a multinational design powerhouse based out of Dallas, Texas — Kolstad has also worked with other swashbuckling design giants, from SOM in Chicago to Aedas in Dubai.
What is your definition of design?
Design is about sensing, understanding and defining your place within the world. It is important at all scales of practice to focus on the enrichment of the human experience, while being a steward of the environment.
How does good design make you feel?
Good design takes me beyond myself to immerse and connect me to the environment I am within, or an experience that I am having. Perhaps cities are the greatest examples of design that we have — those that are great are woven tapestries, fabrics of memorable places tied together and worthy of inhabiting and remaining generation after generation. Our goal as designers is to evolve with our built environments and refashion them with improved function, delight and added resiliency for future needs.
Klyde Warren Park, on the edge of the Dallas Art District, is an urban green space built over a freeway.
Any personal examples of great design in Dallas/Fort Worth? And "abominations?"
The Dallas/Fort Worth region boasts more designs by Pritzker Award-winning architects than any other city. Examples of abominations in DFW are limited to the efficient, yet omnipresent, "High Five" freeways, Harry Hines Boulevard and my unfinished backyard.
Is there a designer who is a hero of yours?
Without a doubt, the professors at EVDS who provided the basis of critical thinking, knowledge and skills to become an effective agent of change. My mentors are: Graham Livesey, Tang Lee, John Brown, Chris Roberts, Catherine Hamel, Loraine Fowlow and, above all, Marc Boutin, who taught us that "design matters."
---
NEW YORK CITY
Michael Popowich, MArch'07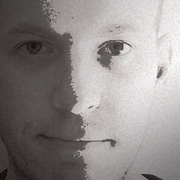 After graduating from UCalgary's Faculty of Environmental Design, Popowich hightailed it to New York City to pursue a career in retail design. Since then, his client base has included heavy hitters such as Marc Jacobs and the Museum of Modern Art. Now firmly based in the Big Apple, Popowich is the director of wholesale store design and development for Michael Kors, an American fashion brand with shops that span the planet.
How does good design make you feel?
Design is, first and foremost, about creating a point of interaction between people and their constructed surroundings, so "good" design can bring about the same feelings of comfort, inspiration, wonder, intrigue or whatever, that a successful interaction with another human, or with nature, would inspire. I think we're all pretty familiar with this on a specific level; when we think of our home or a favourite restaurant or park space, we can talk about a sense of quiet, of the way it smells or the way light and shadows fall across the space. We can recall materials and the way they feel, a favourite piece of furniture, a specific view from a porch or through a window. That's the work of a good designer, and I don't think it's as elusive as some would say.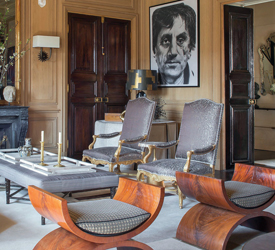 Jean-Louis Deniot, a Paris-based designer, is one of Popowich's heroes.
When this happens on a civic level, you have the makings of a great city, although the more I travel, the more impossible I think it is to plan for. It might take generations of building up and tearing down, of mixing new and old and of accumulating the shared history and cultural shifts to allow a large population to feel a sense of pride and ownership in such a large environment.
What are some examples of great designs in N.Y.C.?
I have a soft spot for iconic architecture from the late '20s and early '30s. For me, the American Standard Building [currently the Bryant Park Hotel], Rockefeller Center, the Chrysler Building and, of course, the Empire State Building, really embody this idea of American industry and the optimism of the time.
If you were to design a tour of your city, where would you send people?
Begin at the Flatiron Building — pop into Eataly for lunch — and walk west through the historic Ladies' Mile. Hop on the High Line [a decommissioned elevated rail line that has been converted into a greenway] and then walk south, stopping to marvel at the architecture by Gehry, Shigeru Ban and Jean Nouvel. Then, jump off in the Meatpacking District and head south for a relaxing walk through the West Village to admire the brownstones and unique shops. Make your way to the Christopher Street Pier for sundown and take in an unforgettable view of the sun hitting the skyline, including Richard Meir's Perry Street condominiums and the newly completed One World Trade Center.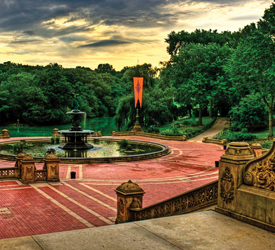 Bethesda Terrace is considered the heart of Central Park.
Is there an urban-renewal project that makes you proud?
The conversion of Hudson Yards is one of the most dramatic. Currently an open rail yard and already fenced in by the High Line, it will be covered over with an entirely new neighbourhood with park and cultural spaces, commercial and residential towers.
Is there a designer or an architect who is a hero of yours? Why?
I love the work of Annabelle Selldorf, Jean-Louis Deniot and Shigeru Ban. My dream is to have a John Pawson country house and a Herzog & deMeuron apartment in the city.
If someone has only half a day in N.Y.C. and has time to see only one iconic "thing," what would it be?
Central Park — it will give you a taste of the city and let you mix amongst New Yorkers for a very pleasant afternoon. Explore Bethesda Terrace, relax in Sheep's Meadow and take a lap around the reservoir. When you're finished, make your way over to the Mandarin Oriental lobby bar and view it from above for the perfect end to your day.
---
LONDON
Jeremy Kooyman, BSc(Eng)'11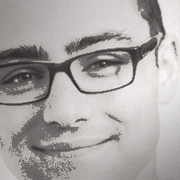 After graduating from the Schulich School of Engineering where he specialized in biomedical engineering, Kooyman helped launch a global health startup that focused on designing affordable surgical tools for the developing world. He's now a consultant medical device design engineer with Cambridge Design Partnership, based in Cambridge, England.
How do you define design?
In the context of medical device design, I consider design to be a process that merges user needs, risk management and technical requirements into a novel, therapeutic device that's safe and effective for its intended use.
What are some examples of great designs in London? And "abominations?"
It's often said that the best design is practically invisible, so good, that you don't even notice it. Travelling through London quite frequently, I was amazed to learn of the intentional restriction of heights of certain buildings to preserve the historic skyline and your ability to see certain landmarks from London's neighbourhoods.
As for bad design, it's easy to talk about the failures. Building on the skyline theme, London's famous "Walkie-Talkie" building at 20 Fenchurch Street acts as a concave mirror and, prior to the installation of a permanent solar ray-dissipating awning, was known to melt cars and scorch asphalt when in direct sunlight.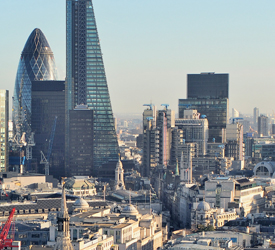 London's skyline has 16 skyscrapers that reach the roof height of at least 150 metres.
Any favourite buildings or spaces in Calgary?
I lived near Fish Creek Provincial Park growing up, so it gave me my first experiences with nature, and really helped cement the importance of being in contact with a natural environment.
I have fond memories of getting very lost in the park with friends and having to bushwhack our way back to "civilization," returning home several hours later covered in mud and scratches. It's probably why I can visit some of the most impressive built/designed environments all over the world, yet yearn for the rugged beauty of proper wilderness.
Is there an urban-renewal project you are most proud of?
There's a study going on in Vancouver called Active Streets, Active People (ASAP) that seeks to better understand how changes to the built environment impact the mobility and health of its occupants. The ASAP team has taken baseline fitness measurements with two key at-risk populations, youth and seniors, and then, following the greenway redesign, will assess if the occupants have become healthier as a result of their new environment. The project isn't finished yet, but it's my favourite example of design being used to offset morbidities associated with lack of exercise and aging, and I hope they're successful.
Is there a designer or an architect who is a hero of yours? Why?
Right now, I've got a lot of time for Kelly Johnson, an American systems engineer most famous for his contributions to the Lockheed SR-71 Blackbird, in addition to being the first team leader of the Lockheed Skunk Works [a global security and aerospace company]. His outstanding feats of engineering design aside, he pioneered 14 rules used to govern Skunk Works' internal operations, which I'm finding go a long way to improving the efficiency with which I can manage projects and tackle tough technical challenges. They're a little aviation- and military-specific, but the core lessons of isolation, autonomy and mastery go a long way in addressing people-specific problems that can plague design teams.
---
HONG KONG
Kevin Fung, B.Eng'87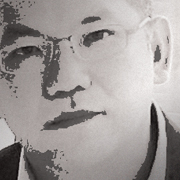 Fung self-identifies with Batman, having led a dual life for nearly 20 years. An engineer by day, a sculptor by night — until 2011, the year he quit his engineering job with a telecommunications firm in Hong Kong to become a full-time artist. Today, you'll find his sculptures in galleries in Hong Kong, Shanghai and Beijing. Look for the works that depict "the fatigue of urban living, how the burden in work and life wears one out." No one said playing Batman was a snap!
How does good design make you feel?
A good design brings new meaning to the work. It should inspire people to explore the piece or act as a catalyst, opening up new possibilities for a space, or a city. What are some examples of great designs in Hong Kong?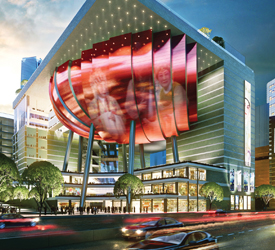 Modern architecture dominates the West Kowloon Cultural District.
Hong Kong's subway system is very efficient and affordable. And our 100-year-old double-decker tram system is a not only a form of commuter transport, but also a great way to see the city. For buildings, the HSBC headquarters is still my favourite, even after so many years. I also love the old houses that were built during the early colonial period. One good example is the pawn shop with the neon sign and exceptionally high countertop with iron bars — every detail has been well thought out.
If you were to design a tour of your city, where would you send people?
Go to Central District, the business area in Hong Kong, where one can experience the hustle and bustle of one of the world's most vertical cities. You'll find a good mix of modern and heritage buildings, with a lot of places to shop and dine out. Sham Shui Po is another area worth visiting. It's more down-to-earth, with a wet market and some of the oldest government housing in the territory.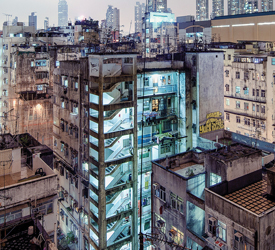 Sham Shui Po has a wet market and some of the oldest housing in the area.
Is there an urban-renewal project taking place in your city that you find exceptional?
The latest one is a project called PMQ, which were government quarters for policemen and their families in the old days. Now it is a space for designers to showcase their work or set up their studio.
Is there a designer who is a hero of yours? Why?
The outspoken Frank Gehry, because he is a Canadian.
If someone has only half a day in Hong Kong, what should they see?
Definitely take a train ride across the border between Hong Kong and mainland China. You will see the stark difference that I believe will disappear within two decades.
---
EDMONTON
Cheryl Clieff, MEDes'13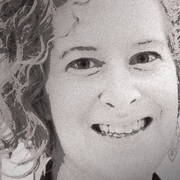 Clieff is an award-winning urban planner with the City of Edmonton with a focus on parks and recreation facilities. Her passion for design began while working at Evergreen, a national non-profit organization that helps schools across Canada create environmental projects.
How does good design make you feel?
Good design feels like a surprise. The role of good design is to bring a city to life. It's not just one thing, but a fusion of things such as active frontages, alternative transportation, small-scale development, interesting architecture, compatible land uses and, most importantly, people.
What are some examples of great designs in Edmonton? And "abominations?"
I think Edmonton's river valley, with its 7,400 hectares of parkland, showcases the planning and foresight that went into our city. Plus, I love built spaces like Churchill Square with its ledge seating, fountain sculpture and its open plaza space that is programmed all summer with giant chess, festivals, zumba classes and [a] splash pool/skating rink. The abomination is Edmonton's pedestrian zebra crosswalks. They are both terrifying for pedestrians and drivers. It's great that the city is working to expand the transit system, improve bicycle transit and upgrade pedestrian crosswalks in the near future.
What embodies good design in Edmonton?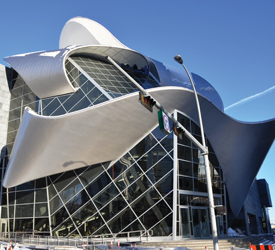 The Art Gallery of Alberta underwent an $88-million renovation and reopened in 2010.
When I want to show off my city and its design, I take visitors to: [Old] Strathcona Farmers' Market and the Whyte Avenue strip, which are in a provincially designated heritage district that reflects Edmonton's past and present; the Mill Creek trail system that makes you forget that you're in the inner city; the Art Gallery of Alberta that was designed after the aurora borealis; the Lee Pavillion, which is a tropical garden inside the Citadel Theatre that offers a year-round taste of summer in a winter city; the Clareview and the Meadows Community Recreation Centre and Library that brags of a cutting-edge building and site design; [and] 104th Street, that's been transformed into a vibrant, pedestrian-focused street in the heart of downtown with widened sidewalks, good permeability, places to sit and a popular weekly farmers' market.
Choose three buildings and three restaurants that blend intriguing design with terrific atmosphere.
For buildings, I would choose the 1881 schoolhouse and archives, the Prince of Wales Armouries Heritage Centre and the Hyatt Place Hotel. For restaurants, I'd pick: Café Amore Bistro, The Hat, Belgravia Hub.
Is there an urban-renewal project you are most proud of?
The projects currently under construction in downtown Edmonton have created a "perfect storm" of urban renewal. They include: Edmonton's Ice District, Rogers Arena, the Valley Line LRT, the Royal Alberta Museum and The Quarters and Blatchford neighbourhood developments. All of these projects will bring more vibrancy, economic development and access into downtown.
Is there a designer or an architect who is a hero of yours?
Jan Gehl [of Gehl Architecture, Copenhagen] and Rob Adams [Director of City Design, City of Melbourne] are a tour de force of urban design. They both advocate the social and economic importance of urban design by proving that a shift in focus from brutalist, car-oriented places is necessary in creating vibrant, active environments for people. Their tenacious leadership was critical in the transformation of their cities to become successful examples of good urban design. U
---