Making Things Happen

Vern Kimball, President of UCalgary's Alumni Association
---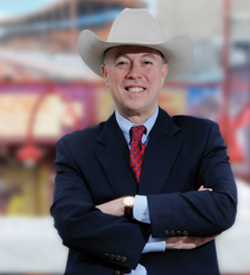 Last issue, I shared with you the governance work of the Alumni Association Board of Directors, and the prime areas of focus of the partnership with the university. We are committed to building a solid framework for alumni to engage with the university and each other, and to support the growth and reputation of the institution.
With that in mind, here is an update on the work of the last few months, and where we go from here.
Over the winter and spring of 2015, the Alumni Association Board is setting mandates, initiating alumni recruitment, and leading work plans for alumni committees tackling the following five functions:
Alumni Association governance;
Alumni Association nominations and university appointments;
Alumni recognition, including the Arch Awards;
Community engagement and research connectivity; and
Supporting the university's philanthropic endeavours.
The intent is to have each of the five functions supported by an alumni committee — with newly recruited alumni that are actively engaged by fall 2015. Also, as the Alumni Board emerges from the major transition of the past couple of years, we'll be looking to recruit some new talent to that table.
We have volunteer roles — large and small. From helping out at an event, to serving on a faculty alumni community; from speaking at a lecture for fellow alumni, to mentoring a student; all serve to build a strong university community embracing its alumni. U
— Vern Kimball, CEO of the Calgary Stampede and president of the university's Alumni Association